Valiryo is a body dryer designed for in-shower installation that offers an innovative drying experience through its column's 27 air diffusers.

More relaxing
Enjoy a warm air massage with this new wellness experience for your bathroom that contributes to your physical and mental well-being.

More natural and hygienic
Valiryo helps your skin to absorb moisture without suffering any type of aggression, keeping it softer and more hydrated.

Easier and safer
Valiryo provides optimal and autonomous drying for everyone, avoiding possible falls caused by slipping.

More sustainable
Valiryo eliminates the need to wash towels, avoiding the use of water and its pollution, while saving electricity.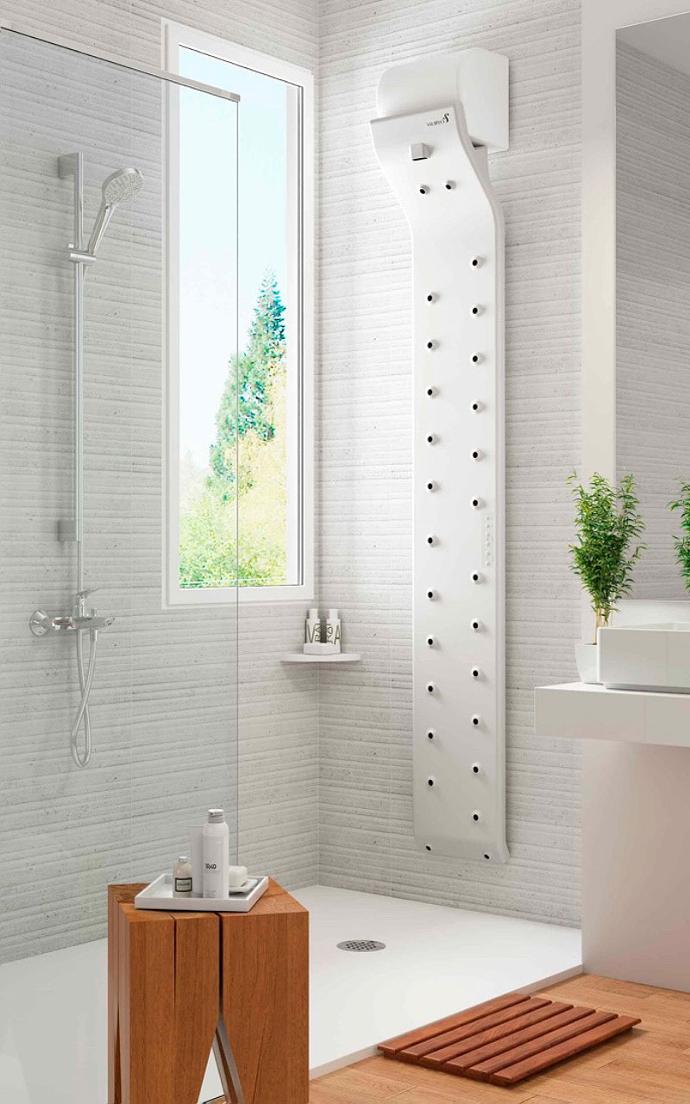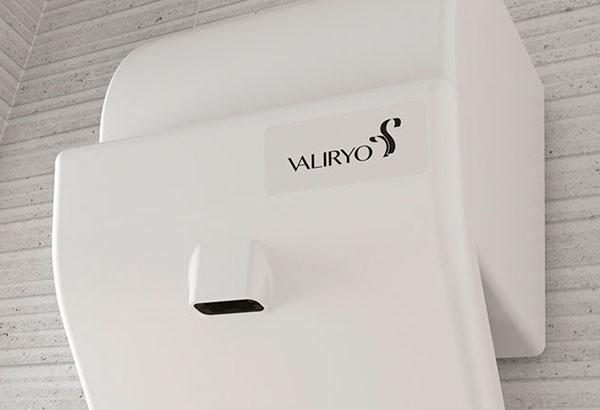 The unique patented air diffusion technology

The body dryer is composed of an upper case with the motor and the rest of the electronic components, and the column. Its "S" design is the only one that offers a homogeneous airflow through its 27 diffusers providing an efficient and complete drying.

Completely safe to use in the shower

Valiryo is IP56 certified, which means it can be safely installed in the shower. This way you don't have to change position to dry yourself and you can use the humidity in the air to penetrate your skin, leaving it softer and moisturized.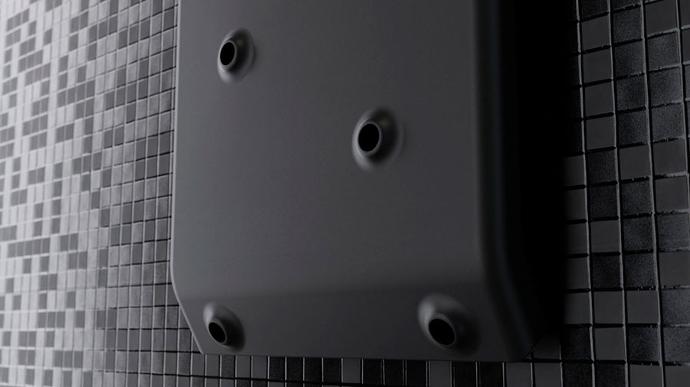 Adjustable temperature and intensity

Through the control panel integrated in the column, you can customize your drying experience by choosing between 16 combinations of temperature and intensity.

This way, you can select either a fast and efficient drying or a slower and more pleasant one for when you have more time. Follow our user tips to get the best experience with Valiryo.

Motion sensor for automatic switch-on​

Valiryo has a built-in motion sensor. This means that if it is activated, the dryer will automatically turn on when you stand under it with your favorite program without having to touch the column. It switches off automatically after 9 minutes of use.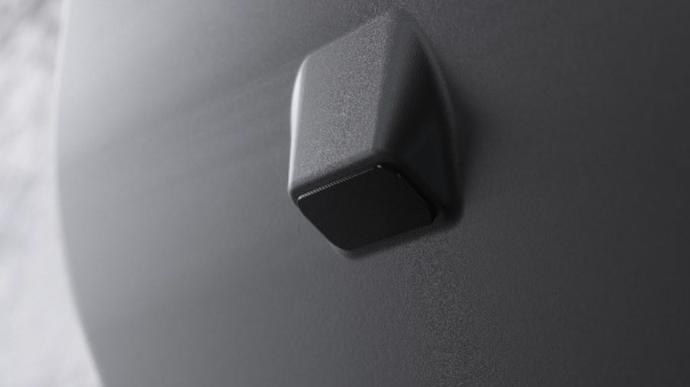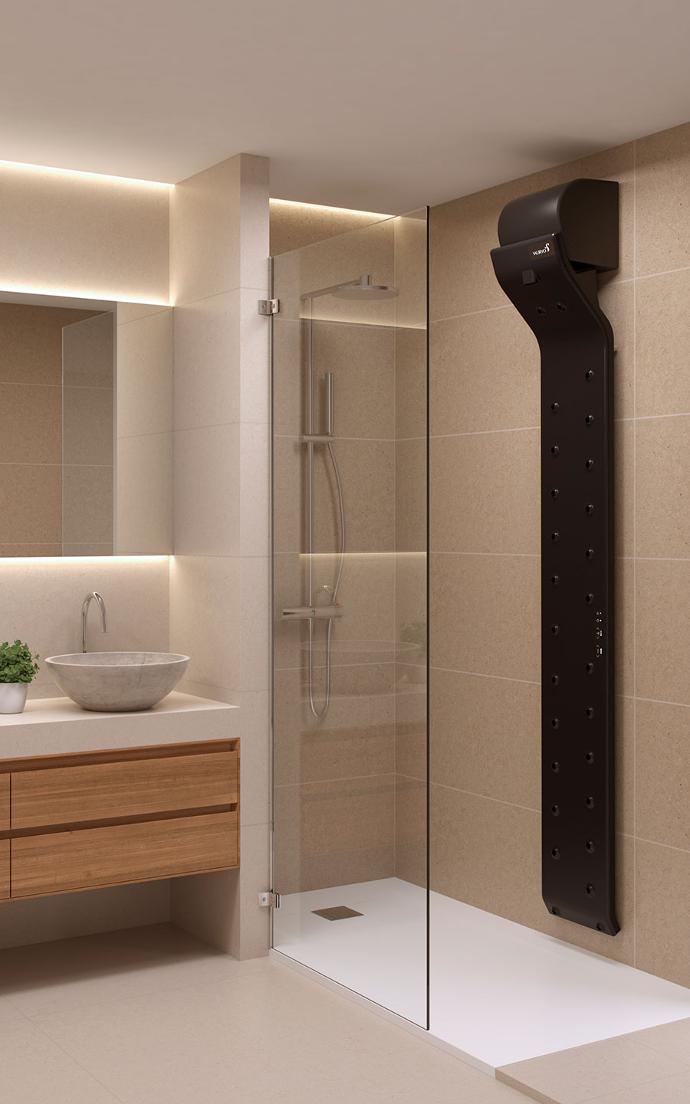 ABS material with vandalism protection
Valiryo is made of ABS plastic, which is widely used in the automotive industry due to its hardness and durability. In addition, it has an outer layer of polymethylmethacrylate (PMMA) protection to prevent scratching or damage in public areas.​

Antibacterial treatment
Valiryo has an additive antimicrobial treatment based on silver ions that prevents the growth and reproduction of bacteria on its entire surface. This provides an extra anti-germ reinforcement effect for use in public areas.
No maintenance and no replacement required
In accordance with our environmental concerns, Valiryo has been designed to last forever without the need to replace any of its parts. Its motor has been tested to last more than 200.000 uses.​
Easy cleaning without deterioration
Valiryo only requires cleaning with a wet cloth as it is designed to ensure that water never lefts on its surface. Also, the material keeps the same appearance over the years, with no fading.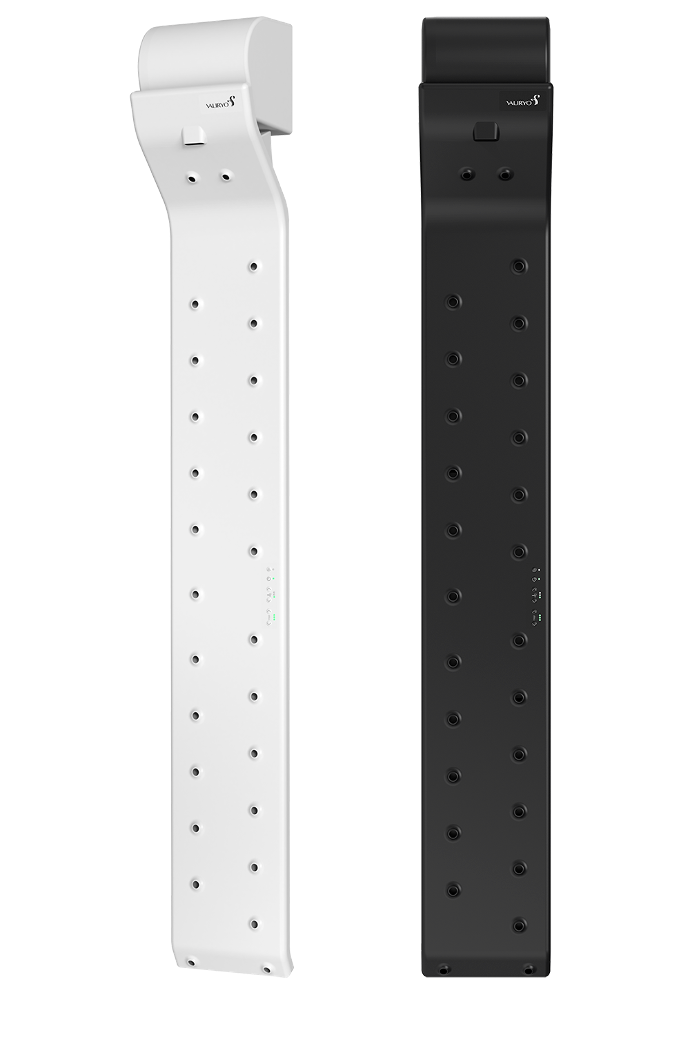 OPERATING DATA
Number of diffusers: 27
Drying time: 3 minutes*
Auto stop time: 9 minutes
Air speed: > 100 km/h (62.14 mph)
Decibels: Range (66 dB to 69 dB)**
Sensor: position-sensitive and infrared detector
LOGISTICS
Dimensions: 218 x 29.5 x 2.8 cm
Valiryo weight: 9.8 kg / 21.6 lb
Packaging Weight: 2.1 kg /4.5 lb

STRUCTURE
Materials: ABS + PMMA
Antibacterial treatments: silver ions
Installation: flat wall (strongly recommended inside the shower)

Temperature and speed variation between upper and lower diffuser: < 2 %.
ELECTRICAL INFORMATION
Input Voltage/Frequency: 220-240V/50-60 Hz
Power: Range (133 watts to 2800 watts)
Motor speed: 5000 rpm
Max intensity consumption: 12 A
Energy consumption on each use: Range (0,038 kWh to 0,143 kWh)
Temperature rises above room temperature: +32ºC (+ 57.6 ºF)
*Average drying time
**A standard hair dryer produces 85 dB

SAFETY
IP56 protection index
Interior bathroom and shower area
Worldwide shipping

We want everyone to enjoy the benefits of our body dryer. We prepare and ship to anywhere in the world within 24 hours. If you prefer to buy it in a physical store, we have an extensive network of distributors who can facilitate the purchasing and installation of Valiryo.



Shipping is included in the price​

The price includes shipping costs all the way to your home address. If you do not have a Valiryo office in your country of origin, shipments are made from our headquarters in Europe. This means that the border may generate taxes and duties that would be charged to the buyer.



Warranty and Technical Service

Our products always have the manufacturer's warranty offered by our Official Technical Service. Valiryo is designed to last forever so there are usually no incidents. We have video tutorials to resolve any possible issues that may happen due to damage during shipping.

Where to install Valiryo

To get the best experience with the product, we recommend its installation inside the shower. Valiryo absorbs the hot and humid air from the environment. Thanks to this, we will enjoy the best relaxation of our muscles and also more hydrated skin. Likewise, this position will allow us to come out of the shower completely dry, improving cleanliness and safety by avoiding possible slips in the bathroom.
Also, Valiryo can be installed outside the shower, as well as in other indoor and outdoor spaces (avoiding direct sunlight on its upper part), depending on the expected use.
The installation of Valiryo

The installation of our body dryer is simple and does not require any type of renovation, so you can incorporate it into your bathroom at any time. Its installation is similar to installing a mirror with a light in the bathroom: we fix it on the wall and connect it to the mains.

The installation process is detailed in the user manual. In addition, we have instructional videos avaliable on our Youtube channel. Valiryo can be installed worldwide.
The connection of Valiryo
If you are going to install Valiryo in the shower, we recommend that you hire a professional electrician. You should ask them to provide a light source at the place where the body dryer will be placed.
If you decide to install it in a different place, you can connect it directly to the 220-240V mains like any other household appliance. If you live in a country with 110V mains, you must install Valiryo according to these instructions.


Technical Documents (PDF)

Complete User Manual
Technical Data and Certifications
The place for installation and height
Instructions for use and installation
Electrical installation of Valiryo
Tips for use of Valiryo
Precautions and warnings
Cleaning and maintenance of equipment