WANT TO BECOME A VALIRYO DEALER?

VALIRYO BODY DRYER
A new product
for the bathroom
100% Potential
It won't be long before there will be a body dryer in every bathroom because of its multiple benefits.

A unique product

Valiryo is the most advanced patented body dryer on the market.
A leading company
Valiryo is a European engineering leader in the body drying technology.

Stay ahead of the future!

We are looking for you! Become a Valiryo distributor now!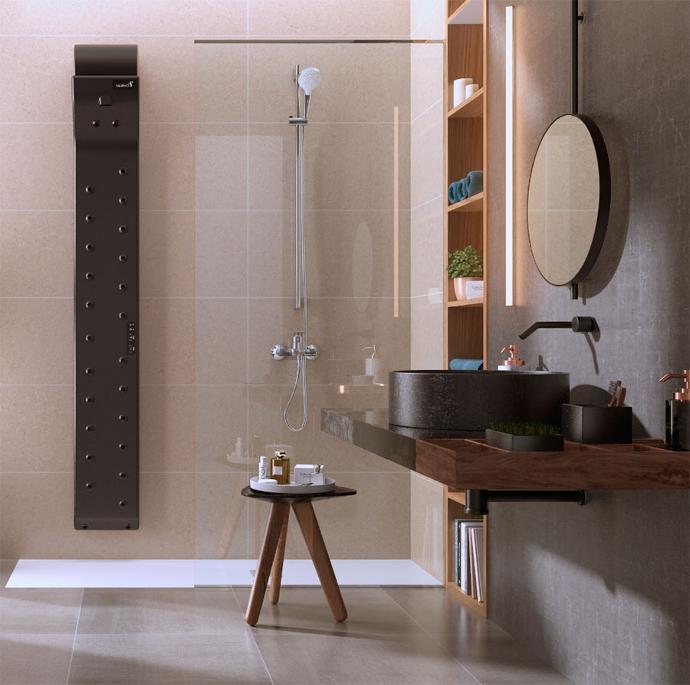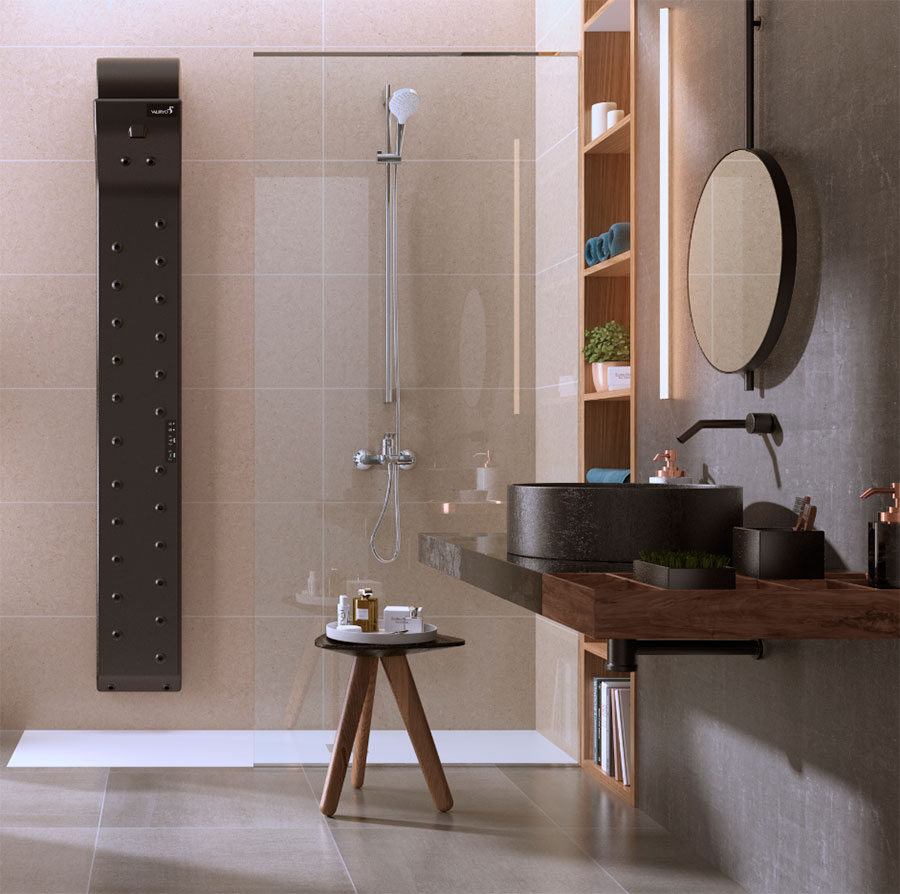 Valiryo Body Dryer
Valiryo is a body drying column that can be safely installed inside the shower thanks to its IP56 protection. In this way, you can dry yourself in an easier and more hygienic way through the air of its 27 diffusers.

It is a new drying experience, more relaxing and with benefits for the skin. It also helps people with mobility problems to dry in a safer environment.

Valiryo is particularly suitable for hotels, nursing homes, gyms, swimming pools... where it also supports the sustainability of these businesses by avoiding the need to wash towels.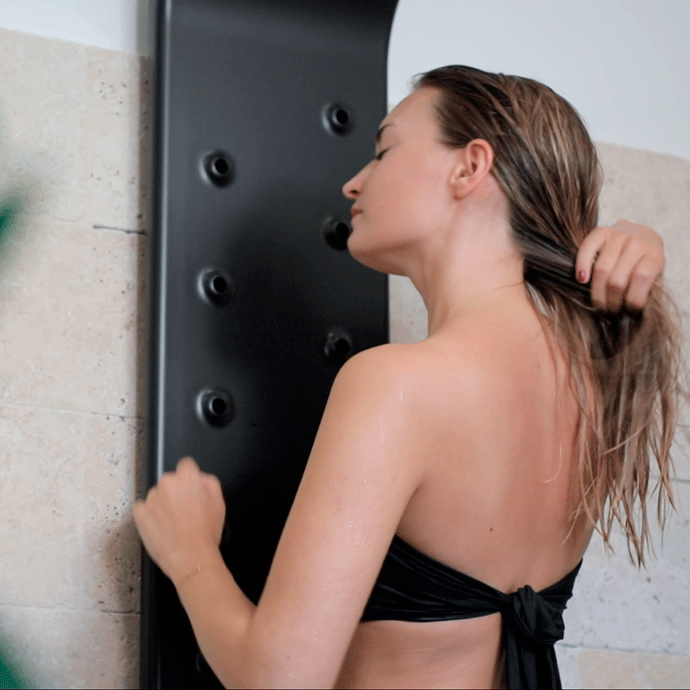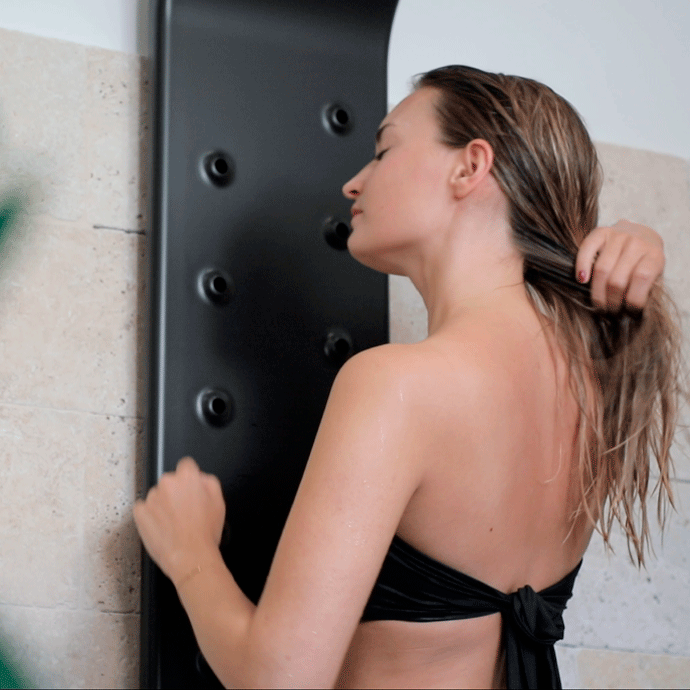 Luxury reaches body drying
Valiryo gives a new meaning to body drying by turning drying into a relaxing experience that contributes to your physical and mental well-being while caring for and moisturizing your skin.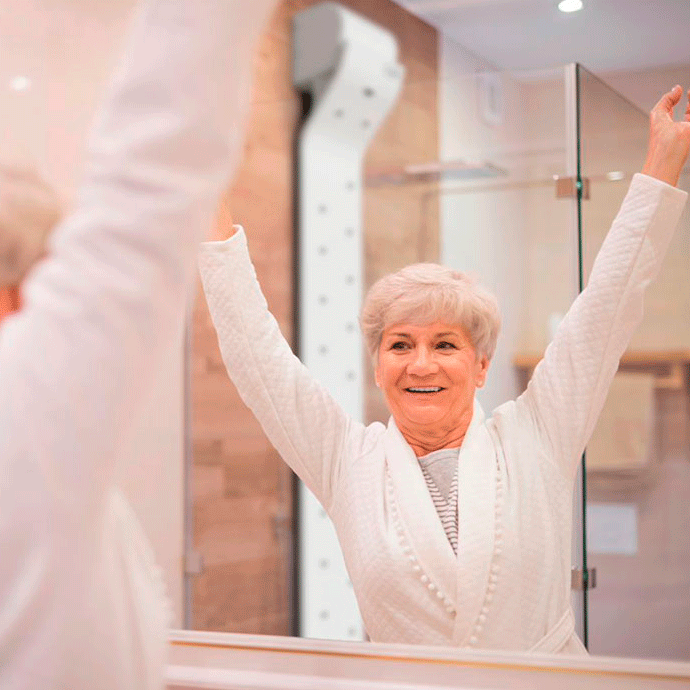 Easier and safer body drying
Valiryo makes drying more hygienic and effortless for the elderly or people with mobility problems, reducing the risk of falls and avoiding the friction of the towel on the skin.

A single product, thousands of opportunities!
With Valiryo you will say goodbye to towels forever!
The use of towels brings with it a number of disadvantages, as they require a great concentration of resources to wash and maintain properly, which makes them unsustainable to use, especially in establishments such as hotels, spas, etc.

We estimate that with each use of Valiryo, we avoid emitting 0.55 kg of CO2 into the atmosphere.
Besides saving electricity, every time somebody dries with Valiryo, 78 liters of water are not contaminated with soaps and detergents.

Valiryo is committed to a more natural and sustainable drying process that helps reduce our carbon footprint every day.

Do you want to distribute Valiryo in your country?

Valiryo's mission is to bring the new culture of body drying to all parts of the world. That is why we have programs in search of partnerships that will allow us to expand in different countries. We have different programs to help you grow together if you are interested in giving meaning to body drying with us and making money by marketing our innovative products.

Valiryo Partner
Be part of the Valiryo family through the development of our brand in your country.
Roadmap and support from an Area Manager
Valiryo Website and Official Store
Marketing and Social Media Plan
Integration in our Management System (CRM)
Exclusive Distributor
Distribute our products exclusively in a specific territory or market segment.

Support and follow-up of an Area Manager
Income from all sales in your exclusivity area

Marketing Plan for Commercial Support
Receive leads to manage your exclusive area

If you are not interested in any of these options and just want to sell Valiryo products in your store or add them to your product catalog, please visit our Reseller Area.

It is by far the coolest, most amazing thing in my bathroom! There is no better or luxurious way to dry yourself! You simply cant get yourself as dry with just a towel... you must experience this in order to fully appreciate it".
I had not heard of a Body Dryer before but was advised to buy one by my Occupational Therapist and l am very glad l took her advice. It makes me feel very warm and content. It is a lovely feeling. My legs are extremely sensitive to touch and give me a burning sensation all the time. Using the Valiryo means that my legs do not have to be hand dried with a towel which is very painful to me".
"From my point of view Valiryo is a product with a great future in spas and boutique hotels where the customer wants to have their time to relax and feel a sense of comfort. It is also a great option for premium rooms in city hotels"

For more information:
Leave us your details and our commercial team will contact you!