Lorsque nous sommes fatigués ou que nous avons eu une journée chargée, nous trouvons dans un bain ou une douche ce moment de détente qui change notre humeur. Un moment de repos qui nous aide à nous retrouver et à retrouver notre rythme et notre calme. Un moment de plaisir en ces jours de chaos et de précipitation. C'est pourquoi nous accordons de plus en plus d'importance à l'aménagement d'une salle de bains qui contribue à faire de la routine de la douche la meilleure expérience possible: robinets thermorégulés avec effet pluie, lumières pour créer une atmosphère relaxante, colonnes ou baignoires d'hydromassage, éléments chauffants, etc.

Mais qu'en est-il du séchage? Eh bien, une fois le robinet fermé, cette sensation de bien-être est également terminée, car lorsque nous sortons de la douche, nous devons nous sécher avec une serviette. Non seulement ce n'est pas hygiénique, mais c'est aussi un véritable effort, car cela vous oblige à vous pencher, à faire des mouvements maladroits ou des équilibres difficiles pour obtenir un séchage complet et efficace. Et outre le fait que c'est quelque chose de très difficile pour beaucoup de personnes d'un certain âge ou ayant des problèmes de mobilité, cela fait aussi que nos muscles se tendent à nouveau et que vous allez probablement commencer à transpirer.
difficult for many people of a certain age or with mobility problems, it also makes our muscles tense up again and you will probably start sweating.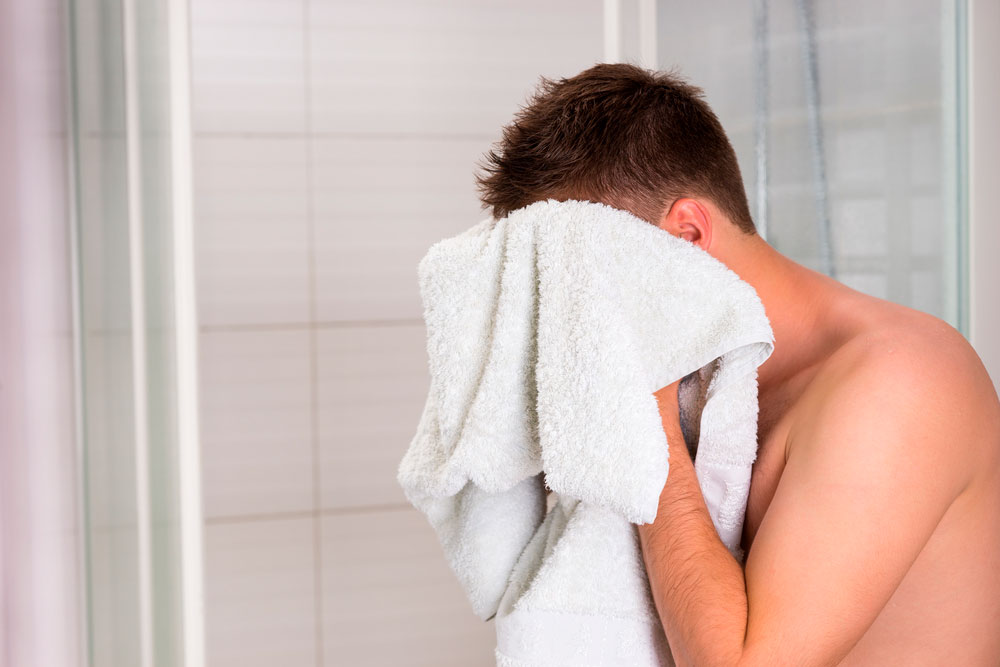 Donnez un sens au séchage du corps

Valiryo is an innovative body dryer that is changing the drying experience all over the world by extending the feeling of well-being in the shower. The aim is to give meaning to this moment to avoid drying being just a routine or an unpleasant task. We want to give it real value, making it a moment of relaxation for you that helps you to cope with the stresses of daily life. 

With Valiryo you just have to relax and enjoy a warm air massage that dries you effectively and more hygienically, leaving your skin softer and more hydrated. Furthermore, depending on what you need at each moment, you can choose either a fast and efficient drying for those days when you are in a rush or a slower and more relaxing one for when you need it, as the body dryer offers 16 combinations of temperature and power for you to personalize your experience.

En savoir plus sur le séchoir à corps Valiryo

Faites de votre salle de bains un temple du bien-être


 Air body drying helps to improve our general well-being as it relaxes our body and our mind. The warm air blown by Valiryo directly on our body stimulates the blood flow and oxygenation of our muscles. This helps them to relax, reducing muscle tension. In addition, if you use it after an intense sports session, you will notice that it cuts that uncomfortable post-workout sweat that you have surely experienced already. 

Add a body dryer to complete your daily hygiene experience and turn your bathroom into your personal wellness temple that allows you to relax in your day-to-day life. We recommend installing it inside the shower to maximize your drying experience and gain all the benefits it brings. With today's busy lifestyles, it is becoming increasingly necessary to have a personal space where you can dedicate time for yourself. That's why body dryers will become a regular feature in every bathroom because they offer a complete experience with a unique value that replaces all the inconveniences of the towel for personal and environmental concerns.